Dean's Office
Camille Lizarríbar, PhD, JD
Dean of Student Affairs and Chief Student Affairs Officer
As the Dean of Student Affairs and Chief Student Officer, Camille Lizarríbar leads student-centered initiatives and oversees student affairs at the School of Arts and Sciences (including the School of the Museum of Fine Arts) and the School of Engineering.
Before coming to Tufts, Dean Lizarríbar served as the Dean of Student Affairs and Senior Associate Dean at Yale College, where she had previously been the residential college dean of Ezra Stiles College. While at Yale, she also served as a lecturer in the Humanities. She has extensive administrative, teaching, advising, and legal, and experience. She has worked as an attorney in government and private practice, and has been admitted to the Bar in Massachusetts, Puerto Rico, and the District of Columbia.
Dean Lizarríbar holds a bachelor's degree in comparative literature and in French language and literature from Brandeis University, a PhD in comparative literature from Harvard University and a JD from Harvard Law School.
Richard J. DeCapua, EdD
Senior Associate Dean of Student Affairs
As the Senior Associate Dean of Students, Rich is responsible for ensuring that programs and services are adding to the success of students in and outside of the classroom. From Orientation to Housing, to Health Promotion and Campus Life, Rich leads efforts to create a safe, welcoming, and educational environment for all students. He leads the day-to-day operations of the division of student affairs, and collaborates with several campus partners, ranging from Athletics and TUPD, to envision programs that result in student success.
Prior to Tufts, Rich held similar student affairs positions at Boston College, Brandeis University and Wesleyan University. His doctoral work and research centers of financial models and policy development in higher education. He teaches in several graduate programs in the greater Boston area.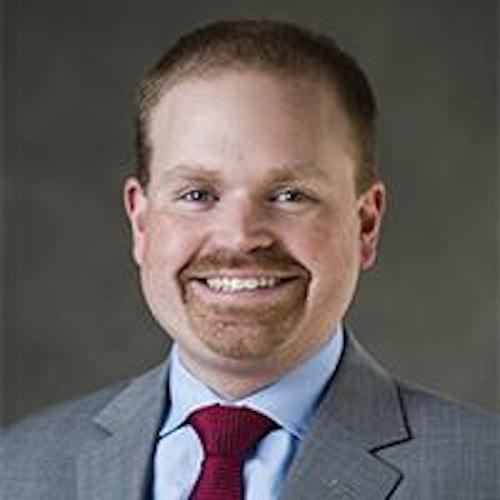 Kevin Kraft
Associate Dean of Student Affairs
As the Associate Dean of Student Affairs, Kevin is responsible for the strategic, coordinated direction of student well-being and support efforts in the division of Student Affairs. To this end, Kevin supervises the Office of Community Standards, the Student Outreach and Support program, and the Dean-on-Call program. These teams work together to enhance the personal well-being of undergraduate and graduate students and facilitate their holistic development by providing support in times of crisis and facilitating learning opportunities when challenges occur. Kevin came to Tufts in 2017 from MIT, and he has extensive experience in residence life, community standards, crisis management, and student affairs leadership.
Nicole Sullivan
Project Manager for Strategic Plans and Initiatives
Bio coming soon!
Ana Asmar
Administrative Coordinator
As Administrative Coordinator, Ana is responsible for managing the Dean's calendars, managing office correspondence, and overseeing our Graduate Intern team, among other administrative tasks. She is also responsible for planning events for the Student Affairs division and contributes to processes such as break operations and meal support to students. In collaboration with other offices across campus, she offers support to families and students as they navigate the Tufts student experience. She is fluent in Portuguese and English and is comfortable performing translation and interpretation services as needed.
Community Standards
briana Sevigny
Director of Community Standards
As the Director of Community Standards, briana is responsible for administering and overseeing the Student Conduct Process. briana (first name intentionally lowercase) joined Tufts in July 2020 from Northeastern University in Boston where she served as the Director of the Office of Student Conduct and Conflict Resolution. An educator since 2003, briana has also worked in Student Conduct at Johnson & Wales University – Providence and in Residential Life and Housing at both Assumption College in Worcester and Eastern Connecticut State University. briana holds a Bachelor of Arts in English from the University of New Hampshire, a Master of Science in Counselor Education: Student Development in Higher Education from Central Connecticut State University, and a Master of Legal Studies from the Northeastern University School of Law.
Lindsay Ferguson
Assistant Director of Community Standards
Lindsay Ferguson joined the Student Affairs team in January 2020 having previously held positions in student conduct and community standards at both Temple University and Syracuse University. Lindsay also has extensive experience in residential life at the University of Massachusetts Lowell and brings expertise in Title IX, as well as student and faculty/staff programming and training. As the Assistant Director of Community Standards, Lindsay supports Community Standards on the Medford and SMFA Boston campuses in coordination with the Director of Community Standards, and she is a key point of contact for students navigating the Student Conduct Resolution Procedure. Lindsay also works closely with Residential Life, Fraternity and Sorority Life, Health and Wellness, Public Safety, and the Office of Equal Opportunity to build awareness and community, foster personal growth, and enhance social justice at Tufts.
Lindsay Walcott
Assistant Director of Community Standards
As a native of Boston, Lindsay has always had a passion for working with youth and young adults. She spent many years working in various non-profit agencies throughout the city of Boston doing Youth Development work. Lindsay received a Bachelor's degree in Counseling and Social Work from Lesley University in Cambridge, MA, and is continuing her education at Northeastern University, where she is pursuing a Master of Education in Higher Education Administration.
Student Outreach and Support
Erin Flood
Assistant Dean for Student Outreach and Support
As the Assistant Dean for Student Outreach and Support, Erin provides and coordinates resources, supports, and services for students facing challenges both in and outside of the classroom. She oversees the medical leave process, facilitates students' returns from hospitalizations, and provides overarching support for students experiencing personal and health challenges. Erin works in coordination with each member of the Dean of Student Affairs Office, as well as partners in Health and Wellness, Residential Life, Academic Advising, and many other departments to help ensure the wellbeing and personal development of all undergraduate and graduate students.
She is a proud Tufts alum who joined the Student Affairs team in 2020. Erin holds a BS in Psychology and Religion from Tufts, and an EdM in Human Development and Psychology from Harvard. Her background in higher education includes experience in academic and career advising, program development, teaching, and research. She is deeply passionate about assessment, Irish folk music, and clever Excel formulas.
Nadia Vargas
Associate Director for Student Outreach and Support
As the Associate Director for Student Outreach and Support, Nadia assists students in coordinating services to help them thrive despite challenges they may face during their time at Tufts. She supports students working through medical, academic, personal, emotional, and social challenges working in concert with other offices on campus such as Health and Wellness, Residential Life, Academic Advising, and many other departments to center the well-being and personal development of all undergraduate and graduate students.
Prior to joining the Student Outreach and Support team, Nadia spent 3 years working with the Office of Residential Life and Learning at Tufts. She worked at other universities and brings experience in academic advising, community standards, multicultural student affairs, and crisis management. Nadia holds a BA in Ethnic Studies and Political Science from UC Berkeley, and an MEd in Higher Education from UMass Amherst. She is passionate about learning new things, headlining concerts in her car, naps, and Starbucks.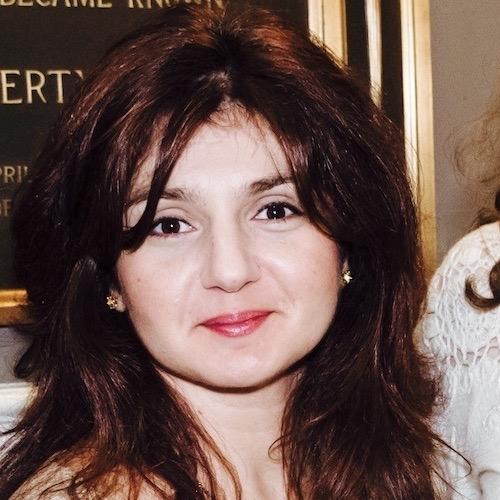 Irina Nanagoulian 
Associate Director for Graduate Students
As the Associate Director for Graduate Students, Irina is responsible for providing comprehensive support to graduate students experiencing personal, health and other challenges impacting their journey at Tufts. Working in concert with multiple departments and partners, Irina helps graduate students get connected with relevant resources to maximize experiences and opportunities at Tuft, enrich support networks, and expand wellness, self- and community-care practices. 
Additionally, Irina helps graduate students understand policies and procedures for requesting and returning from medical leave and develop a proactive, solution-focused approach to navigating academic and life challenges. 
Originally from Armenia, Irina has lived and studied in Russia, Canada and the US. She settled in New England about 20 years ago, has partially adopted the Boston accent, and continues to enjoy discovering new places, neighborhoods and making new friends. Prior to her Jumbo life, Irina worked at Northeastern, Wheelock College and BU and is passionate about being a part of the energy and vibrancy of college communities.
Erika Lala
Student Outreach and Support Specialist
As the Student Outreach and Support Specialist, Erika works with closely with Erin and the rest of the Student Affairs team to connect students managing personal and health concerns with resources and support. Erika joined the department in 2020 with previous experience in residential life, health promotion, and pre-health advising. She completed her Master of Public Policy and Education Specialist degrees at the University of Massachusetts Amherst, where she is currently pursuing a PhD in Social Justice Education. Her current research focuses on intergroup dialogue among undergraduates, and her previous research focused on patterns of kinship, identity, and belonging among Chinese adoptees in the U.S.
Communications
Andy Tiedemann
Senior Communications Strategist
As the Senior Communications Strategist, Andy creates and implements communications designed to inform and support students currently enrolled in the School of Arts and Sciences and the School of Engineering. While his work focuses primarily on reaching undergraduate students, he also assists with graduate student communications. He oversees email communications and content for the Jumbo Digest, the Parents & Families newsletter, Student Affairs social media channels, and the Student Life website. Andy came to Tufts in May 2020 in a consulting role. He has previously served in senior communications positions at Babson College, Emerson College, Harvard University, and Northeastern University. He holds a BS in Journalism from Boston University.
Melissa Lee
Student Communications Specialist
Melissa creates and distributes content for undergraduate students in the School of Arts and Sciences (including SMFA at Tufts) and the School of Engineering, as well as for families of current undergraduates and for AS&E graduate students. She provides communications support to offices and departments under the umbrella of "Student Life" at Tufts, from the Dean of Student Affairs office to Campus Life. Melissa works with Andy on the Jumbo Digest, Parents and Families newsletter, and Student Life social media channels and website. She returned to Tufts in August 2020 after roles at New York Institute of Technology and the National Museum of Mathematics. Prior to that, Melissa worked at Tufts in Administrative Support and Health Professions Advising after receiving her BS in English and Psychology from Tufts.
Nischeena Charles
Website Manager
Nischeena oversees content found on the Student Life website. In collaboration with Melissa Lee, she provides website support to multiple offices and departments that use the website to share information with current AS&E students. Nischeena offers training to staff who contribute content to the Student Life website. In addition, she updates content, including departmental information, online calendars and schedules, graphics, and other digital content. Before working at Tufts, Nischeena worked at Northeastern University and Harvard University. In 2018, she earned her MEd in higher education administration.
Carole McFall
Family Engagement Manager
Carole McFall is a campus partner for parents and families of accepted or currently enrolled AS&E undergraduate students. She supports families who are seeking information from Tufts, especially Student Services and promotes the professional staff and school resources that are available to students. In collaboration with departments across campus, she leads communications and contributes to events and programs that inform and engage parents and families from matriculation to graduation. Prior to coming to Tufts in February 2022, Carole managed communications for a variety of clients in higher education, healthcare, and nonprofit cultural sectors. She also led communications and media relations at Emerson College, GBH's award-winning science program NOVA, and the Museum of Science, Boston. She holds a B.S. in Communications from Northeastern University. 
Joe Golia
Director of Office for Campus Life
Joe oversees the entire Campus Life operation and advises the TCU Senate, Judiciary, and Elections Commission. He also has oversight over the entire student organization system, consisting of over 300 active student groups. Joe oversees several operations aspects of the OCL including the Mayer Campus Center and several other satellite event and student organization spaces on campus. Joe takes a role in the planning and implementing of the annual Undergraduate Orientation program, including our amazing Tufts Pre-Orientation programs.
Christina Alch
Director of Residential Life and Learning
Christina is responsible for the overall management of the Office of Residential Life and Learning, supporting 4,000 residents on two campuses, over 1.5 million square feet of residential space, and supervision of over 160 student and professional staff. The Director works closely with the four teams in the department (Residential Education, Leadership, Academic Engagement, & Fraternity/Sorority Life, Residential Operations, and Housing Services) to ensure a high level of student support, responsiveness, and inclusivity in the programs, events, initiatives, and procedures/policies of the department.
Sonya Satinsky
Executive Director, Health and Wellness
Bio coming soon!
Marie Caggiano, MD, MPH
Medical Director of Health Service
Bio coming soon!
Jennifer M. Berrios, MHA
Director of Administration and Operations for Health and Wellness Services
Jennifer oversees and supports the administration and operations for Health Service, Counseling and Mental Health Services, Health Promotion and C.A.R.E.
Julie S. Ross, PhD
Director of Counseling and Mental Health
Bio coming soon!
Donna Esposito
Executive Director of the Career Center
Donna leads a team of career professionals to assist AS&E undergrads, grad students and alumni of Tufts. Prior to this role, she served as the Director of Career Development for the Career Center.